The only moment at the Maori stay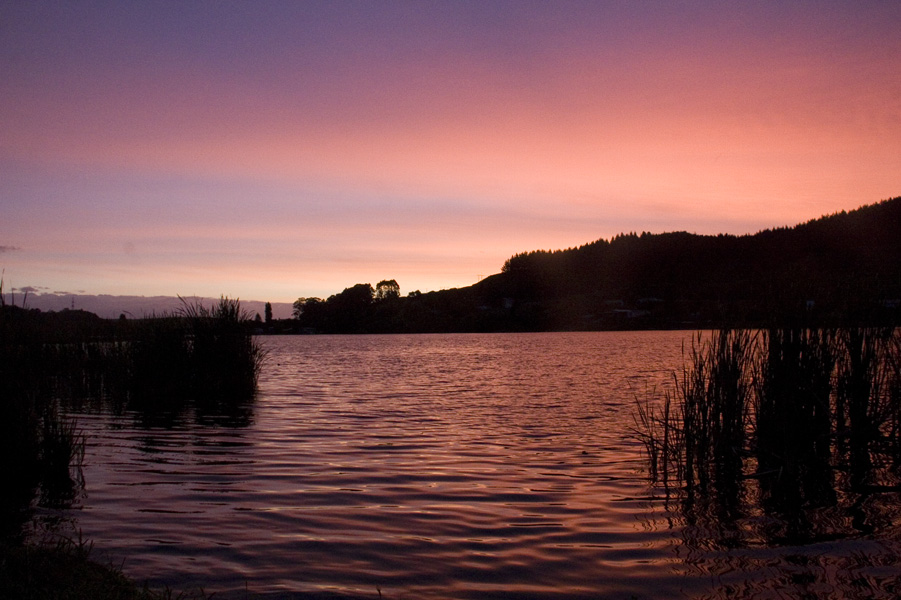 Hues of pinks, blues, and purples spark up in the sky causing me to think I was seeing an aurora.  The lake shimmers in various colors as if I was listening to a music clip with a music visualization.  I feel as if I was living inside a painting.  I've never seen scenery so beautiful as I'm seeing now.  In fact, this scenery is a once in a life time moment because even, if I come back to the same place, the scene will never be the same.  Every night, the sunset creates many different patterns in the sky.
By the lake, there is a building with a perfect triangular roof.  Bright red strips of wood with carvings of simple forms of creatures installed on the walls adorn the building.  I look closely at the carvings and notice that they have unique characteristics which are Maori symbols depicting spirituality.  One of the common symbols decorates the place, spirals, a symbol meaning a new beginning, growth, and harmony, which certainly fits the moment when we wake up every morning and are ready for a new day of adventures that allows our minds to grow.  A strange looking creature known as Hei Tiki, a symbol simply meaning good luck, covers the walls of the Maori spiritual place.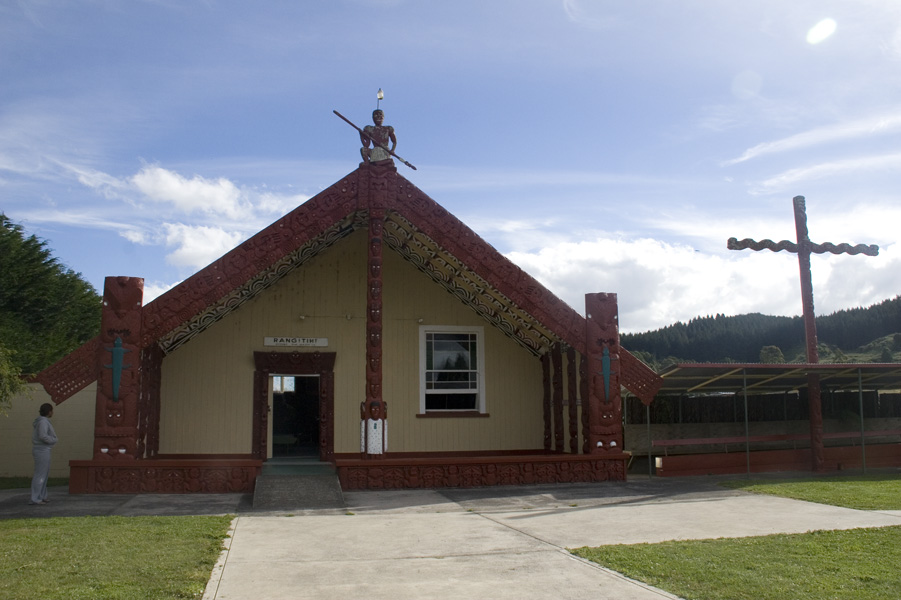 Inside the building, a Maori family stands and their smiles hit the spot.  They were presenting their spiritual place.  They're just people who happen to have different rituals and are indigenous Polynesian people of New Zealand.  They're just like the Native Americans who only wear costumes during ritual events.